Dorothea Schlegel
The Romantic Author
17641839
Of all the Enlightenment philosopher's offspring, none is more impetuous and passionate in terms of repeatedly and dramatically re-inventing her own life, while staying true to her own voice and tempering the rationalistic outlook with which she was raised. Brendel, Moses' eldest daughter, is also his favorite. Her mother Fromet makes sure that she writes letters well, plays piano beautifully, and understands French theater. At the age of sixteen, she marries Simon Veit, her father's business partner and friend. Later, she flees this arranged marriage to a banker for a life of literary salons and close alliances with friends.
Some portraits from these years show her with her hair modestly covered according to Jewish tradition, while in others she boldly flaunts uncovered hair. She chooses the name Dorothea (from Goethe's "Hermann and Dorothea") and sympathizes with the French Revolution despite shuddering at its atrocities.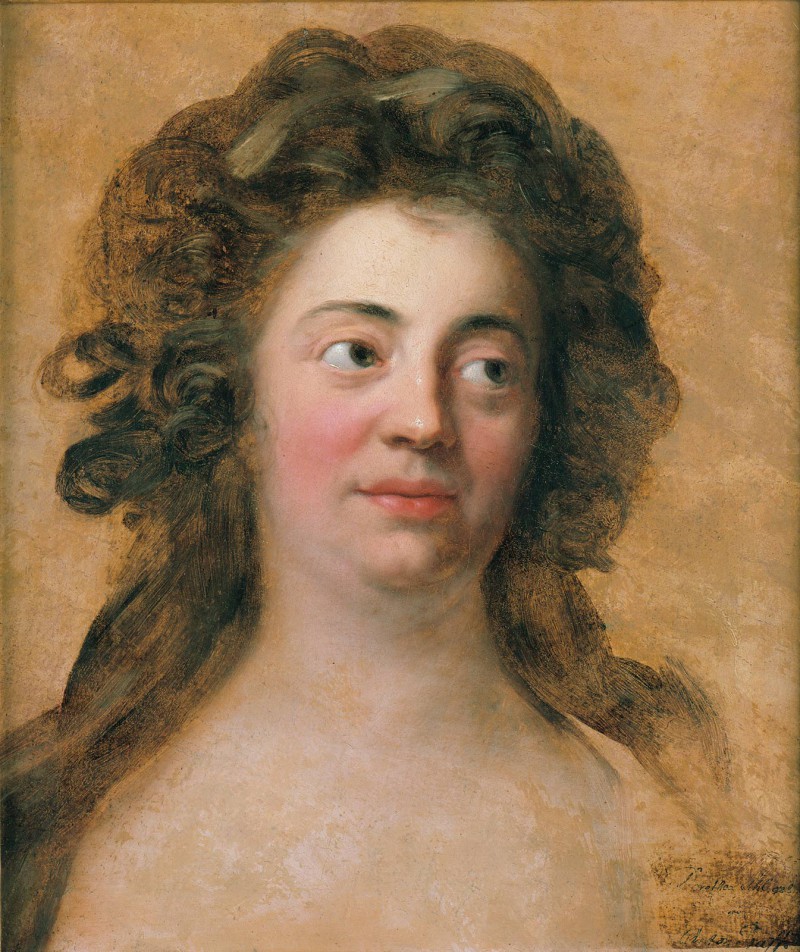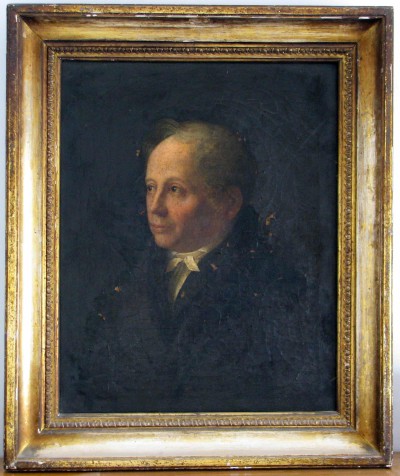 Her encounter with the cultural philosopher Friedrich Schlegel, who would later somewhat shamelessly reveal to the public their relationship in his roman à clef, "Lucinde," changes her life. She leaves Simon, the father of her sons, and breaks off all ties with her shocked family. Though she thinks about reconciling with her widowed mother, this never actually comes about. After her divorce in 1799, she lives in the commune of early Romantics run by the Schlegel brothers in Jena. In Paris in 1804, she converts to the Protestant faith of Friedrich, the pastor's son whom she subsequently marries. She claims that Moses Mendelssohn appeared to her during her baptism in a vision of forgiveness. She is the first of her family to leave behind the patriarch's Jewish legacy.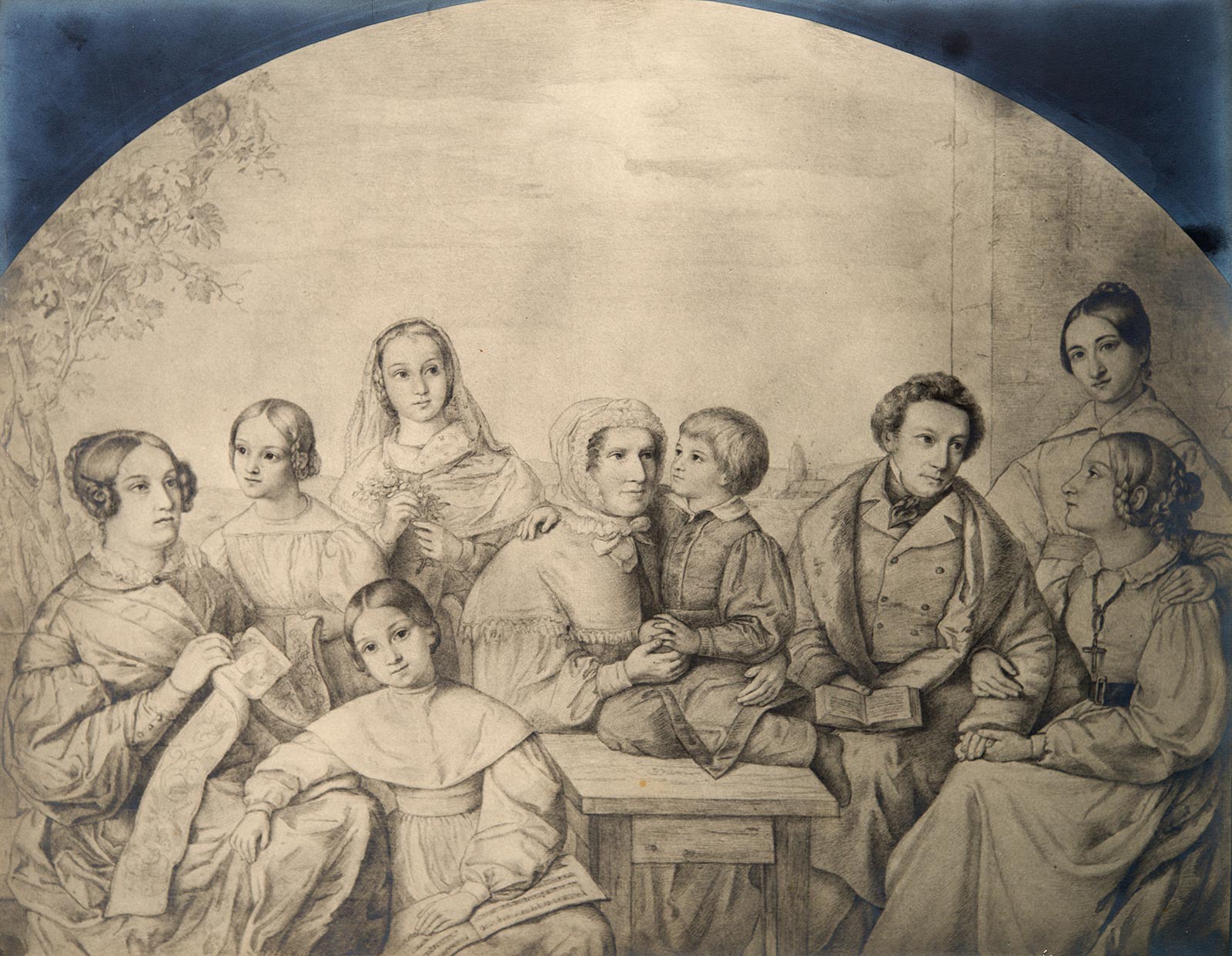 Her own awakenings and wanderings reflect the turn of an epoch, the tensions between the Enlightenment, Idealism, and Romanticism, the upheaval of the old regime and the emergence of the revolutionary period, the transition from the age of Napoleon to the Restoration.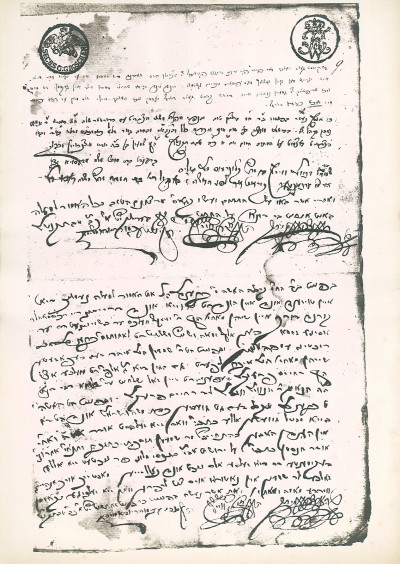 Her novel "Florentin" (1800) is published under an anonymous name by Friederich Schlegel. As a translator and author, she supports her brilliant yet somewhat disorganized husband and later serves as the driving force behind their joint conversion to Catholicism in 1808 in Cologne. She did not learn to appreciate her ex-husband's generosity of heart until her later years of marriage to the man-about-town Friedrich Schlegel. It was only with great reluctance that Veit accepted the conversion of his children (1810), which Dorothea had pursued energetically. In the years after the divorce, she held Simon Veit responsible for the failure of their marriage. While accepting his generous financial support, she disregards the terms of their separation agreement with regard to the children's education. In her last letter to her former husband, she herself finally assumes the blame for their estrangement.
»»O God, wherefore has my imagination become so black? Did it not once have no colors other than the crimson-purple of the rising sun?"«
From Dorothea Mendelssohn's novel "Florentin," published under an anonymous name by Friedrich Schlegel in 1801.
In Cologne, the Schlegels expect to profit from the cultural policies of the Napoleonic occupiers in the form of professional opportunities, but their hopes are dashed. Dorothea spends the next two decades in Vienna, where Schlegel, having been elevated to the nobility, finds a job as secretary in the court of the Austrian Emperor. She visits her sons, the painters Jonas (Johannes) and Philipp, in Rome, where both are affiliated with the Nazarene movement. Here she also reunites with Henriette Herz, her close friend from Berlin days who has just converted to Lutheran Christianity. Dorothea's Romantic conception of art is combined with a missionary Catholicism. Though raised a daughter of the Enlightenment, her faith turns her into a supporter of the old European order headed by Pope and Emperor. Yet she is unable to overlook the signs of how far this order has decayed, and her first-hand impressions of the decadence prevailing in the Papal State leave her shaken.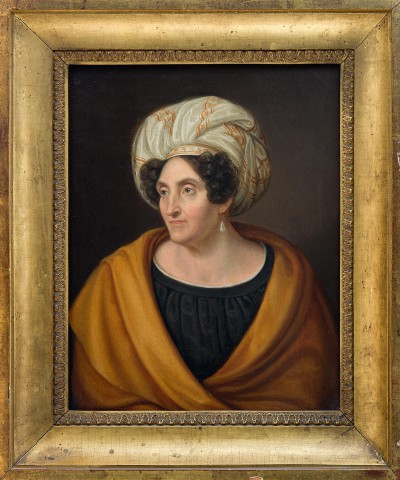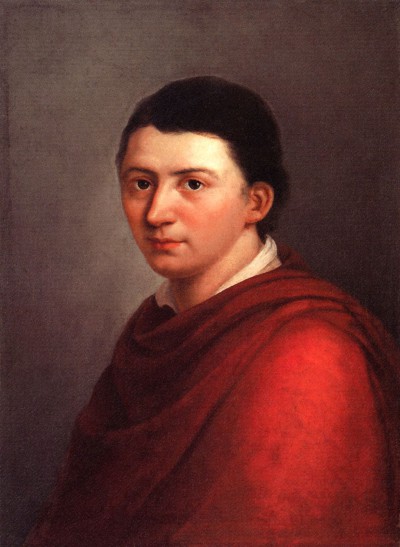 After Friedrich's death (1829), she lives in Frankfurt am Main, where her son Philipp serves as a museum director. Her relations with other members of the family, be they Jews or Protestants, gradually become warmer. She basks in being a grandmother, in her friendships with relatives such as her younger, Catholic sister Henriette Maria Mendelssohn, and in shared remembrances of days gone by. She has learned not to foist her conviction of belonging to the one true church upon those of other faiths whom she holds dear. But she never returns to Berlin, the city where her scandalous rupture with the family took place.